Oranges and what makes them so "eclectic"...
Why the orange you ask? Awhile back I was working on a collage project that had to be based on a childhood memory. The memory I chose was from when I was a kid growing up in Florida. My parents used to pick oranges from our neighbor's tree and I remember one day in particular, my mom peeled the oranges and gave them to my sister and I whole, like apples. We sat happily in the driveway and let the sticky juice run down our skin. It was during this project that the name "Eclectic Orange" came to me. Oranges remind me of where I came from and of a time of youth and imagination. As for "eclectic" that simply describes my style. My art and my life is a culmination of different styles and tastes. I have never conformed to society's mold, instead, I have pieced together my own being.
Powered by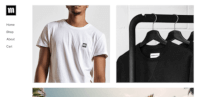 Create your own unique website with customizable templates.